Teeth Straightening
at Dentalcare Amersham
More adult patients throughout Amersham, Buckinghamshire and beyond are getting their teeth straightened as they realise that braces are not what they used to be.  
You no longer have to put up with crooked, protruding or unattractive teeth. Updates in technology and the different dental braces available have meant that there are more options to get your teeth straightened quickly, comfortably and affordably. 
At Dentalcare Amersham we offer a variety of adult braces. Our professional team will meet with you to find out what you want to achieve and discuss with you the different types of braces available to straighten teeth. We will take a holistic approach to teeth straightening, and will consider your lifestyle, your general health as well as your dental health in order to make recommendations that are right for you. 
Adult braces have come a long way in the last few years. Braces are now much more discreet, painless and treatment time has reduced.
At Dentalcare Amersham, we offer a variety of adult braces. The types of braces are shown below.​
Different options for Teeth Straightening
Here is a brief overview of the types of teeth straightening options available here at Dentalcare Amersham. For more detail, don't hesitate to book a consultation with our experienced team. 
Fixed braces
Fixed braces now use clear brackets and tooth coloured wire to give discreet teeth straightening. Fixed braces are popular because they straighten teeth precisely and are used to treat mild through to severe cases. 
Invisalign teen
Invisalign Teen works just like Invisalignadult braces, but they have been especially made to work for growing teenagers.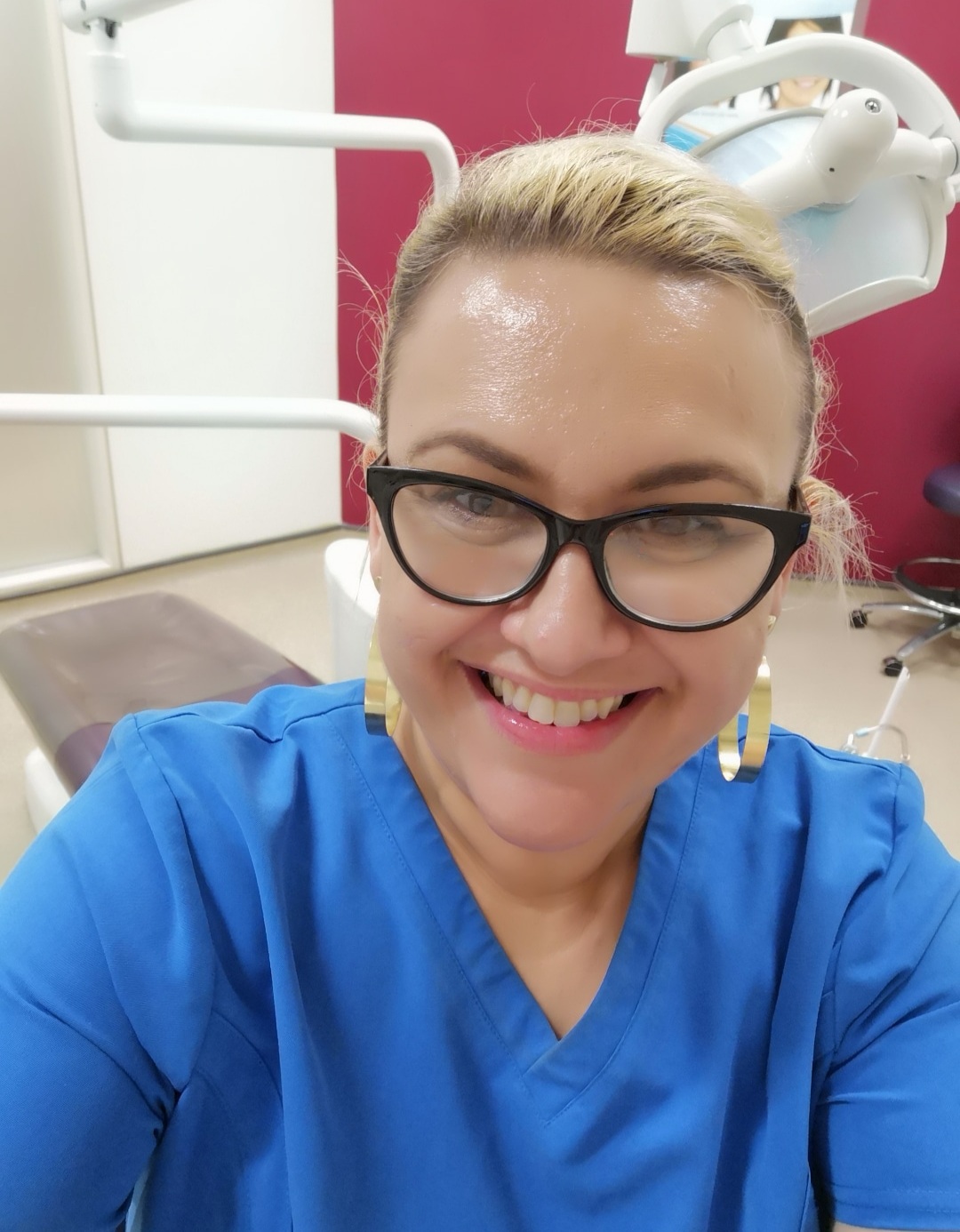 Dr. Monica Pais
Orthodontist
Orthodontics has always been Monica's life, graduating in Brazil in 2001. She has never stopped studying and attends courses to provide the best treatment options to her patients and deliver the best smiles they can have.
She has always been involved with treating complex cases, cleft lip & palate patients where she did her MSc thesis in Portugal 2010.
She has been delivering Orthodontics care for adults and youths for nearly 20 years using the latest techniques such as Lingual Braces and Invisalign. She considers her patients' wellbeing to be of prime importance, so they are always welcomed with a warm smile and treated in a relaxed atmosphere.
Book your appointment for Teeth Straightening
Benefits of Teeth Straightening
Getting your teeth straightened at Dentalcare Amersham means: 
You get the smile that you've always wanted – 

beautiful straight teeth

Your self-esteem and happiness will get a big boost. You won't be able to stop smiling and showing off your new look teeth
Straight teeth 

are easier to keep clean. Crowded or crooked teeth are harder to brush properly causing a build-up of plaque and eventually tooth decay. They also become more stained

You'll get healthier gums. If teeth are too crowded or spaced out, gums can become red and inflamed which not only look unattractive but can lead to periodontal disease
Your overall health will improve. 

Tooth decay and gum disease have proven links to your general health. 

Straight teeth 

will enable you to keep a better oral hygiene which will affect 

your general health 

Your bite will improve 

so eating and chewing will be more effective

Your 

teeth will be straightened 

using a

 long-term holistic approach. We 

take into account

 your oral and general health and take a view on which treatment is best for you and your lifestyle

You'll get 

straight teeth quickly

. Most of the available dental braces will 

straighten your teeth in months

.

Latest technology. We use the latest technology to ensure that your treatment is up to date in every development
We offer i

nterest free finance to help spread the cost

 giving you 

affordable teeth straightening

 

 
Book a consultation at Dentalcare Amersham and find out more about teeth straightening. 
Dental fees
At Dentalcare Amersham, we treat every patient as an individuals, therefore each treatment plan is completely bespoke. 
Finance
We offer finance options because we believe everyone should be able to benefit from high-quality dental care.
Before & after
We are often told by our patients that the dental treatments we have provided has dramatically improved their quality of life.