Meet The Team
at Dentalcare Amersham
Dentalcare Amersham Dental Team
Your dental team is made up of highly qualified, experienced, friendly professionals that care about you and your dental health. Here is some more information about the team: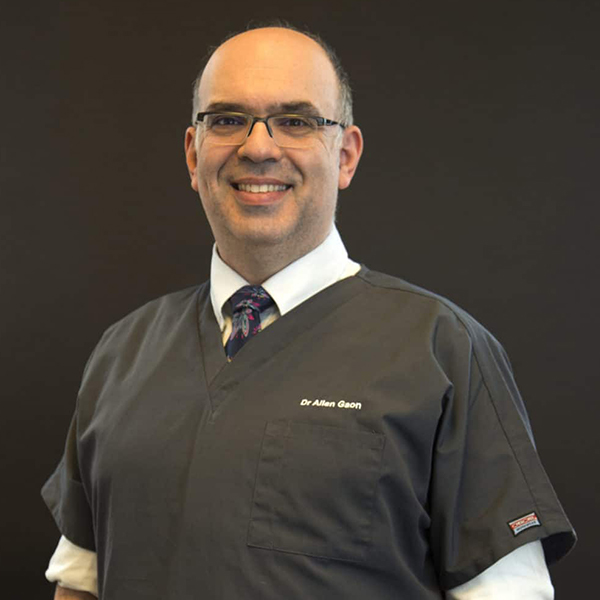 Dr Allen Gaon BDS MSc(endo) MFDS RCPS (Glasg) MDTFEd MFDS RCSEd MCGDent
Specialist in Endodontics - GDC No 63976
Allen qualified from UMDS Guy's Hospital, University of London in 1988 and soon after entered general practice in Amersham before he went on to establish Amersham Dental Care at its current site in 2005. Allen has been privileged to look after patients in Amersham for more than 30 years.
Allen's commitment to high level dental care for his patients was further enhanced by him gaining his MSc in Endodontics from the University of Warwick in 2012. He was invited to remain on the teaching faculty and rose through the ranks to become a Principal Teaching Fellow, Associate Professor and Course Director for the MSc Endodontics programme. Allen concurrently started to accept endodontic referrals.
Allen is a member of the Faculties of Dental Surgery at The Royal College of Surgeons of Edinburgh and The Royal College of Physicians and Surgeons of Glasgow as well as the Faculty of Dental Trainers at The Royal College of Surgeons of Edinburgh.
Allen continues to write clinical papers and lecture nationally and internationally, most recently at the American Association of Endodontists. He also leads postgraduate courses for both general practitioners and specialists wanting to enhance their knowledge and skills in endodontics.
Allen is honoured to have been recognised by the GDC as a Specialist in Endodontics and divides his time between working in specialist endodontic practice, teaching endodontics, and undertaking PhD research in Maxillary Sinusitis of Endodontic Origin at the University of Warwick.
Allen is honoured and delighted to be part of the Dentalcare Amersham team and looks forwards to offering both referring dentists and their patients the highest level of professional care and attention.
When not looking down a microscope or a root canal, Allen loves Ballroom and Latin dancing and spending time with his family.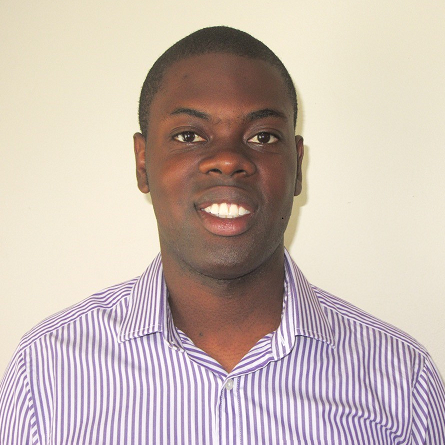 Dr Tobi Oluwole BDS (ULond), AKC (ULond), MFDSRCS (Edin), MClinDent (Prosthodontics), MRDRCS (Eng)
Specialist Prosthodontist
Tobi is passionate about providing comprehensive whole patient dental care, which led him to become a prosthodontist. He graduated from King's College London in 2010 and then completed foundation dental training in Rochester, Kent. He has worked as a senior house officer in maxillofacial surgery, spent time working in private practice in Australia and worked as a community dental officer. During his time as an SHO, he completed the examination to become a member of the Royal College of Surgeons of Edinburgh.
He completed prosthodontic training at the Eastman Dental Institute and was awarded a master's degree in 2017. In 2018, he passed the membership in restorative dentistry examination to become a GDC registered specialist Prosthodontist.
Tobi is currently involved in the lecturing and teaching of general dentists at the Eastman postgraduate centre.
Outside of work, he enjoys playing football, working out at the gym and reading. He is also an active member of his local church
Tobi currently works in primary care and takes internal referrals for comprehensive prosthodontic treatment and treatment planning.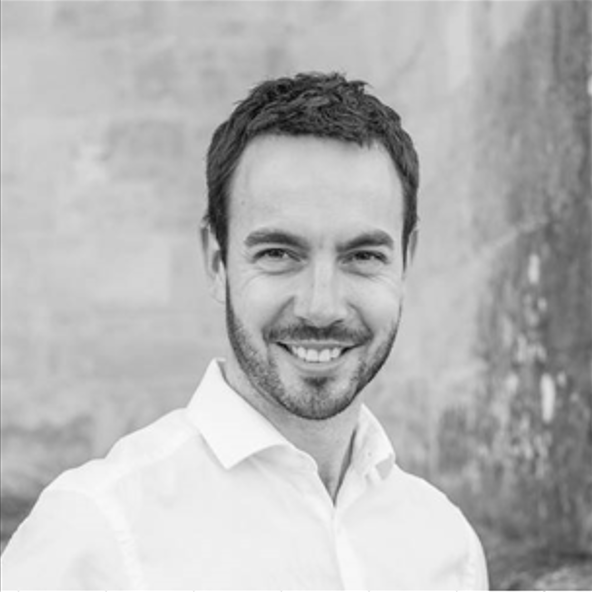 Dr. AJ Haasbroek
Implant Dentist
AJ is enthusiastic, passionate about people and constantly goes the extra mile to ensure his patients get the best possible treatment. He is continually developing and improving his skill with modern advancements in implantology.
He qualified from the University of the Witwatersrand in 2010, completed his primary dental implantology training at the University of Pretoria in 2014 and is currently enrolled in the European MSc for implant dentistry.
His practice is limited to exclusively performing dental implant surgery.
When AJ is not working, he enjoys traveling and exploring with his lovely wife and two children.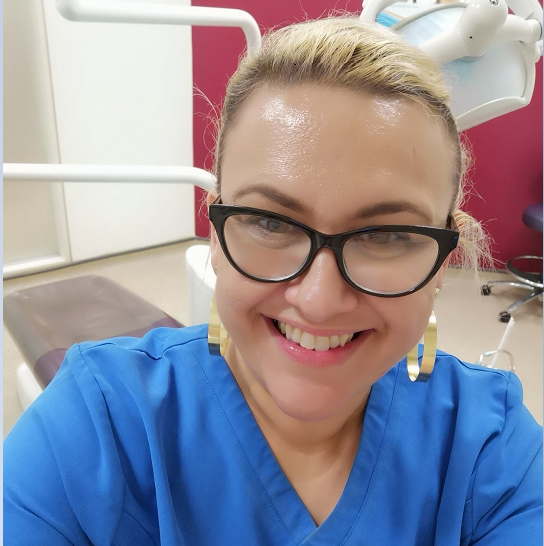 Monica Pais
Orthodontist
Orthodontics has always been Monica's life, graduating in Brazil in 2001. She has never stopped studying and attends courses to provide the best treatment options to her patients and deliver the best smiles they can have.
She has always been involved with treating complex cases, cleft lip & palate patients where she did her MSc thesis in Portugal 2010.
She has been delivering Orthodontics care for adults and youths for nearly 20 years using the latest techniques such as Lingual Braces and Invisalign. She considers her patients' wellbeing to be of prime importance, so they are always welcomed with a warm smile and treated in a relaxed atmosphere. Dr Nadiha Uddin BDS
Associate Dentist
We are delighted to welcome Dr Udinn to Amersham Dental Care.
A biography and picture will appear shortly. Dr Anne Dow BDS
Associate Dentist
Anne graduated from Dundee in 1997. Prior to joining the team at Amersham Dental Care, Anne gained 15 years' experience in cosmetic and private family dentistry in the Edinburgh area. Anne likes to put her patients at ease and feels that dentistry should not be an anxious experience.Anne enjoys spending family time with her husband and two young children and when time allows exploring the Chilterns with her black Labrador.
Ravinderbir Dhillon (Ricky)
Dentist
As an accomplished, highly-skilled Dental Practitioner, with an extensive 15 years of experience in this profession, I pride myself as a patient-focused practitioner with exemplary talents in communicating and collaborating within a clinical team. I am a true advocate in the patient journey, providing a more secure, relaxed and comfortable dental experience for all patients. I wholeheartedly pride myself on creating an environment that is at ease, almost instantaneously, offering trustworthy clinical care. Placing patients' needs and experience as positive upon arriving, to when they leave, is integral to my scheduled daily plans; it is the forefront in providing a care pathway for all the patients under my care. Dedicated to meticulous health and safety standards, and continuously developing in knowledge for optimal patient support is important to my daily practice.
Dental Phobia Certified – To support patients with either a fear or phobia of visiting the dentist or undergoing any form of treatment.
https://www.dentalphobia.co.uk
https://www.dentalphobia.co.uk/certified/ravinderbir-dhillon/
Completed – Howard Stein Advanced Restorative Dental Course which successfully allows to provide more complex and comprehensive cases in Advanced Dental Care.
Hold's membership with SAAD's – forefront of postgraduate teaching in sedation techniques for nervous, apprehensive, and anxious patients.
Coaching and Mentoring Courses – Postgraduate Medical & Dental training.
Completed Diagnosis and Treatment Planning in Restorative Dentistry ASK
Inman Aligner and Smilefast Provider.
Member of Dental Trauma UK, supporting and advising public members and dentists in management of types of injuries to teeth and facial structures.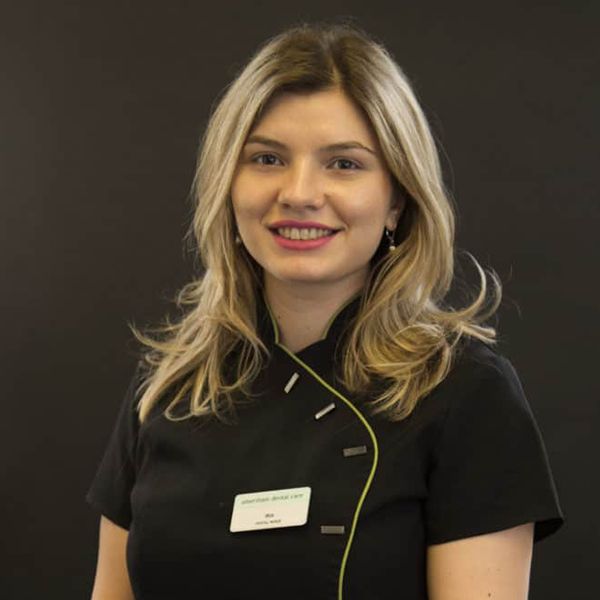 Mihaela Diamandi
Trainee Dental Nurse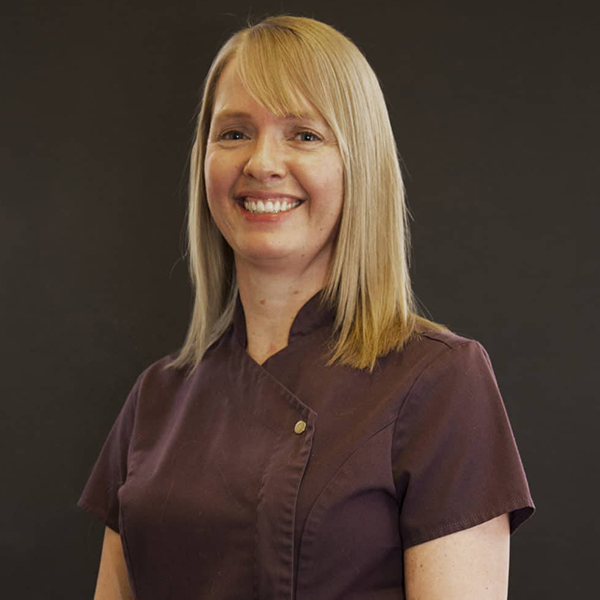 Jane Westwood
Dental Hygienist
Jane qualified as a dental hygienisit from the Eastman Dental Hospital in 1993. In the same year she won the Oral B dental health education award. She joined Amersham Dental Care in 2013
Jane's friendly, calm approach enables her to put even the most nervous patients at ease.
Jane is an active member of the BSDHT and regularly attends courses to keep her knowledge up to date.
When not working Jane enjoys attending boot camps at her local fitness gym, spending time with her family and friends and walking her dog Harvey. Lisa Bentley
Receptionist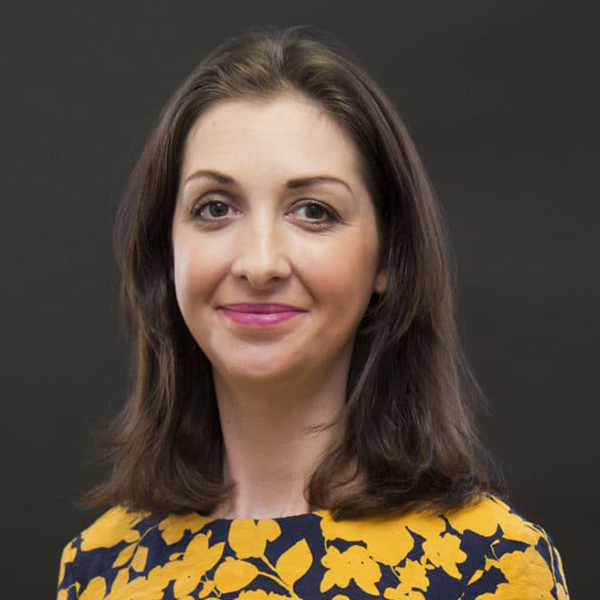 Wendy Georgiou
Receptionist
Our values at Dentalcare Amersham
Our Vision is based on the 4Ps at Dentalcare Amersham
Patients
Establishing the highest professional standards of patient care, with a commitment to ethical dental practice.
Professional
Through our code of professional dignity we are accountable for providing exceptional dentistry.
People
An atmosphere of achievement is established through inspiring success and building a transparent team.
Performance
Being a highly effective, productive team.
Why Choose Dentalcare Amersham
0% finance available
Online booking facility 24/7
Flexibility; early morning, late afternoon and on Saturdays appointments, so you never have to take time off work
A highly experienced and qualified team of professionals
Wide range of dental services to help patients achieve beautiful and healthy teeth
Options for nervous patients
Working towards digital dentistry – so no more impressions
Family friendly
Dental fees
At Dentalcare Amersham, we treat every patient as an individuals, therefore each treatment plan is completely bespoke. 
Finance
We offer finance options because we believe everyone should be able to benefit from high-quality dental care.
Before & after
We are often told by our patients that the dental treatments we have provided has dramatically improved their quality of life.