General Dentistry
at Dentalcare Amersham
NHS and private dentistry available in Amersham
At Dentalcare Amersham, we are proud to offer NHS and private dental services. Both offer the same high level of care, dedication and expert advice from our friendly team. You can also expect to receive the latest form of treatment due to our ongoing commitment to investing in dental technology. 
NHS Dental Patients
We believe that everyone has the right to the dental care that you need and want and so we remain committed to the NHS and all that it stands for. If you are an NHS dental patient, you can opt for the range of services that maintain and protect your oral health. There is a charge for NHS dental services, and this is in line with the government's set pricing. 
Private Dental Patients
You might choose to be a private patient because you cannot get a particular dental treatment under the NHS services. Cosmetic dental treatments such as teeth whitening, teeth straightening, and veneers are only available privately because they are not considered to be vital to the health of your teeth. 
In some cases, a patient may not be entitled to register as an NHS patient and will have to be treated privately.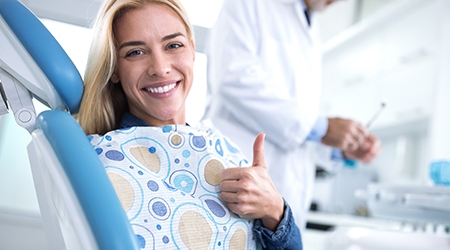 Book your appointment for General Dentistry
General dentistry treatments available in Amersham
Some of our more common general dental treatments include: 
Regular 

dental c

heck-

u

p

Regular dental check-ups are the main reasons why patients come to see us. We keep a check on your teeth, gums and mouth in order to maximise your oral health for life. By working to prevent dental problems, we hope to minimise any complex issues as well as minimising the need for more costly treatment. You should see your dentist once or twice a year for a regular check-up. 
Hygienist

Our hygienists work with you to protect the health of your gums and to give you advice on all aspects of oral health. They spend a lot of their time helping you to prevent the build up of plaque and calculus forming on your teeth which is the main reason for gum disease. You should visit your hygienist once or twice a year. 
Dental extractions

 

Sometimes teeth need to be extracted. This could be due to a number of reason including: your tooth has severe decay or damage, you may have advanced gum disease which means that your tooth has become loose or you may have a deep infection where the tooth cannot be saved. In other instances, your tooth may be removed due to overcrowding or planned treatment with dental implants. Whatever the reason for a having a tooth extracted, it will be carefully removed using a local anaesethic which completely numbs the area so that you cannot feel a thing. 
Fillings

If you have a cavity in your tooth, we can use an amalgam filling or a white filling to replace it. White fillings are very popular as this blends in with the colour of your other teeth so that the filling does not stand out in your mouth.  
Root Canal

If the middle of your tooth becomes infected, then you will need root canal treatment. We remove the infected tissue from the middle of your tooth and prevent it from spreading. 
Periodontics

 Periodontics specifically looks after the gums and other areas which support your teeth. A big part of periodontics is identifying and treating gum disease. This can range from mild cases known as gingivitis through to more severe cases known as periodontitis.  
Emergencies

Dental emergencies are more common than you realise and they can include anything from persistent toothache to suffering from a knocked–out tooth. Our emergency dentists will see you within 24 hours of your call.  
Dental fees
At Dentalcare Amersham, we treat every patient as an individuals, therefore each treatment plan is completely bespoke. 
Finance
We offer finance options because we believe everyone should be able to benefit from high-quality dental care.
Before & after
We are often told by our patients that the dental treatments we have provided has dramatically improved their quality of life.