Dental Hygienists
at Dentalcare Amersham
Why make an appointment to see Dental Hygienists
Our dental hygienists are specially trained in the prevention, identification and treatment of gum disease which is the main cause of tooth loss. Additionally, they provide advice and information about how to maintain healthy teeth and gums for life. 
At a typical appointment our hygienists will: 
Remove any hard deposits on your teeth called calculus and any staining from your teeth by scaling and polishing your teeth. This will prevent further decay from happening

Check your gums for any initial 

signs of gum disease 

known as gingivitis. This may include bleeding gums or plaque

Take steps to prevent initial signs of 

gum disease

 from developing further into the more serious form known as 

periodontitis

Show you how to brush your teeth 

and gums 

effectively 

in order 

to prevent the development of 

tooth decay and gum disease

 

Provide general information about diet, lifestyle and hygiene that can impact on your oral as well as your general health

 
Our affordable hygiene plan
Our Hygiene Plan provides affordable, accessible hygiene appointments whether you are a patient with the NHS or a private patient:
Affordable Hygiene Plan
30 minute Hygiene appointments

2 per year

10% discount on Home Teeth Whitening Fees**
** Subject to suitability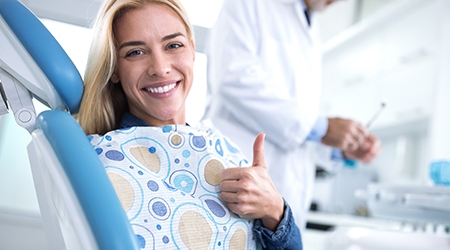 Book your appointment for Dental Hygienists
Airflow Polish in Amersham
Airflow is the new form of dental polish. It gives teeth a more effective clean than the usual scale and polish and leaves teeth looking brighter and whiter. 
Airflow works by using air, sodium bicarbonate and water which infiltrates deep into strong stains often caused by smoking or drinking coffee, tea and red wine. Whilst Airflow is tough on stains, the polish is gentle as there is no direct contact with your teeth which means it is a very gentle clean. This is why patients who suffer with sensitive teeth often opt for an Airflow clean and polish. 
 The results with Airflow are instant. You will notice a difference in the way your teeth look and feel as soon as the treatment is over.  
What dental hygienists at Amersham can offer you
Our dental hygienists can: 
Provide support and care to your situation. 

We treat each 

patient

 as individuals and make recommendations based on what is right for you. 

 

Provide care to patients of all ages including 

elderly and young 

children. Promoting good oral health is vital to everyone 

Our 

hygienists

 will see you at a time which is convenient to you including early, late and weekend options

 
Frequently asked questions about dental hygiene
What is gingivitis?
Gingivitis is the first stage of gum disease. Your gums may appear red, swollen or tender. Your gums may bleed when brushing. The good news is that this first stage of gum disease can be treated, and your hygienist will show you how to properly brush your teeth so that you won't develop it again. 
Is Airflow dental polish painful?
No. Airflow polish is completely painless. Patients with sensitive teeth find that Airflow does not affect their teeth because the polish does not come into direct contact with your teeth. 
How often should I visit my hygienist?
You should visit your hygienist once or twice a year. Your hygienist will let you know. Factors affecting how often you visit will depend upon such things as how healthy your teeth and gums are and whether you suffer from severe staining to your teeth. 
Dental fees
At Dentalcare Amersham, we treat every patient as an individuals, therefore each treatment plan is completely bespoke. 
Finance
We offer finance options because we believe everyone should be able to benefit from high-quality dental care.
Before & after
We are often told by our patients that the dental treatments we have provided has dramatically improved their quality of life.